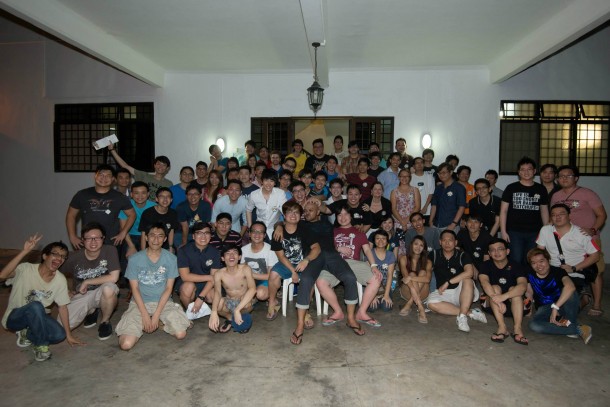 And we just ended the biggest, most happening event ever in the history of Yakisoba- The International Yakisoba Meetup!
With a count of close to 80 members, this is by far the largest gathering of Yakisoba members since we founded in 2007. It's been 7 great years of being together as a guild, watching everyone grow from hardcore student gamers with a lot of free time to now busy working adults who game whenever our free time permits. It was also fantastic to finally meet some of our overseas members, who took the time, effort and money to make their way down to Singapore just for this.
A super huge shout out to Kon, who managed to get his new passport made the day before the event, book his flight and hotel and flew to Singapore the following day just to attend the event. Now this is true dedication.
This event was held at Fairy Point Chalet, and the place is huge. There was plenty of room for everyone to mingle and play around. We had awesome catered food as well as BBQ food, we had PS3 and Xbox360 to entertain everyone, and we also had the very memorable Polaroid Bingo and the hilarious Lucky Draw prize giveaway.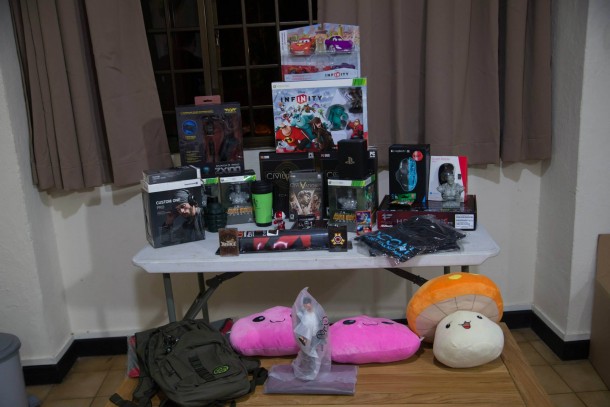 A lot of memories were made that night, and will certainly be remembered and talked about many years to come. We definitely will do something like this again in the near future, so for those who were unable to make it, do try to come to our next one!
I also want to specially thank the committee members for putting in so much effort together with me to help organize this large scale event (in no order of importance):
Angie + Hatsu for organizing the F&B side of things (good spread, despite the chocolate fondue not working), and also manning the login table.
Angie especially for coming up with the final design of the badge and the banner for members to sign on.
Kuch for arranging the booking of the chalet, it was a very good call to host it here since the place is so hugeeee.
Team Taxi: Al, Izaac and Teh for driving and fetching our overseas members from the airport to the chalet itself.
Logistic and Games team: Aurie + friends and Inadequate. I must say the Polaroid Bingo was a fantastic idea, and it got everyone taking a lot of photos! I will be scanning them all soon and will also mount them up as a collage.
Pro Van Driver Enzer for always helping me with the logistics of moving things and people around with the van.
Kelvin Bai for just overall helping everybody out and also arranging the photography with Speedknight.
Team BBQ: Mike Khoo and Leon for prepping the sodium overloading BBQ food and also being the vomit cleanup party. Many thanks to that!
Also not forgetting to thank Mike Khoo and Excelle for sponsoring all those fantastic and troll prizes for the Bingo and Lucky draw event!