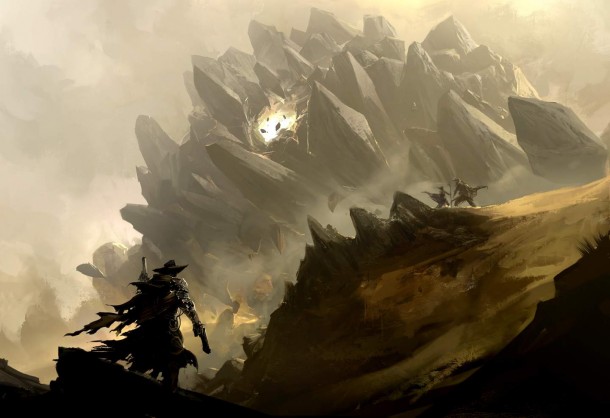 Titan Alliance shall be ceasing operations as of today. We've done what we set out to do, and now it is time.

There are many reasons for this. These range from guilds retiring from the game, guilds moving on to a new server and new challenges, ANet not addressing server transfers and queues and, most importantly, Titan members wanting to help make the game more competitive for the community.

The goal of Titan Alliance was to be the most dominant alliance in Guildwars 2, and that goal has been met. The guilds of Titan all worked together and earned an undefeated 30-0 record, while fighting at the top tier virtually the entire time. Titan was a perfect 7-0 vs the servers of Ascension Alliance and 7-0 vs Stormbluff Isle.


These are the incredible guilds that made it happen: ARMA, DIE, CND, DROW, DTD, ELITE, GIN, LUC, PRX, RMA, SOA, SYN, TRG, TRF, ULTD, YAKI. Champions all and brothers in arms.

Those guilds from Titan that have not retired nor transferred are in the process of deciding their next move in order to seek new challenges. But we feel that, for the good of the game, it is time to move on.

All the members of TA want to thank the community for many epic battles. Hail to you all!
The news of TA disbanding has been going around and I am here today to put an official word for Yakisoba's stance on this matter. We are glad and proud of being part of an alliance that has truly shown dedication and a sheer level of coordination Guild Wars 2 has ever seen. To constantly have 24 hours around the clock coordination is amazing. We are disheartened that our NA brethren, Condemn has decided to throw the towel in for Guild Wars 2. They have burnt out on this game and will be moving on to another game.  The TA name will go along with them, but the spirit of the alliance will remain here at Henge of Denvari. Some guilds have expressed that they will be moving out of HoD, but Yakisoba will be here to stay.
We are still committed to the defense of HoD, and will still be participating in WvW during our prime time of 8pm -12am (GMT +8). We welcome any players and guilds of HoD to join us and fight along us. Our Commander Shader will be the main man to coordinate with the guilds and pugs alike. However, we will be scaling back our WvW efforts to 4-5 days per week instead of daily to prevent members from being burnt out from WvW. Our operational days will be decided before hand by the officers and captains of Yakisoba.
This weekend, we will go all out and will be fighting actively in the borderlands. For HoD!