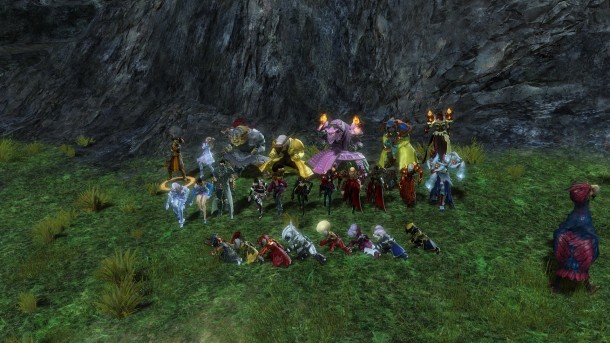 And we are pleased to announce the results of our first guild event:
1st Prize: 284; Miria Rein – 284
2nd Prize: 449; Matchbox – 449
3rd Prize: 846; Mizstika – 844
We would like to congratulate the 3 lucky Yakisoba members on winning the raffle! As for the other 53 members who participated in this event, thank you for your support and participation! The guild has raised 70.5 Gold from this raffle.
Also, last night after our WvW session and Raffle prize drawing, we had a small gathering and photoshoot where we pop out a box of fun stuff for members to play with. We also took group photos and also had a synchronized dance session. I'll be uploading these photos into our facebook group, do check it out here when it's ready.
For those who missed it, don't worry we will have more soon to come. We will be planning a guild feast in the game soon!