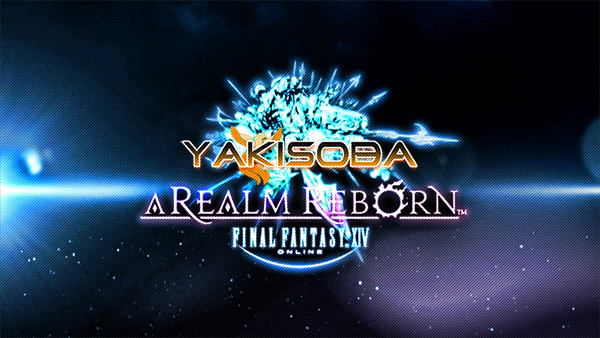 We will be setting up Yakisoba in Final Fantasty XIV: A Realm Reborn. This shard will be headed by Shader (mostly) and Tsubaki and the guild's direction is a casual. We're in this game to enjoy the lore, art, music, design, choco-fucking-bos. There won't be mass recruiting going on, the guild is more for existing Yakisoba members and their friends. We are pretty sure we'll only be playing it for a couple of months only (FYI game is p2p).
Don't expect much hardcore raiding or whatever, we have Rift (our hardcore shard) for that. There probably will be some raiding, but we'll see about that.
If you are interested to join us, you can grab the game off Greenmangaming for $22 if you use the 25% discount coupon (expires 16 Aug): GMG25-OGRUH-7SM8H
Dates:
Aug 16th: Beta phase 4 begins for phase 3 players.
Aug 17th: Beta phase 4 (open beta) begins for all players.
Aug 24th: Start of Early Access (pre-order reward)
Aug 27th: LAUNCH
We will be playing on Tonberry server.
Join Yakisoba Facebook for more info!