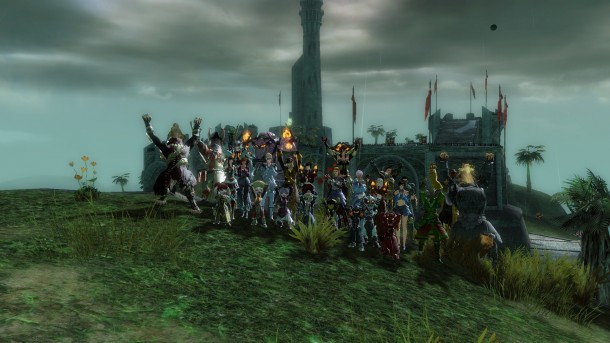 Yakisoba Guild is now recruiting for new members who are WvW-oriented and want to be part of an organized guild for WvW. We are also part of an alliance that takes WvW very seriously, and we are looking to increase our numbers on the battleground. If you play during our timezone GMT+8 8pm to 12am, and enjoy proper teamwork and coordination for WvW, join us!
Requirements to join Yakisoba: 
– Must use Mumble, our guild's VoIP server
– Dedicated and willing to work together with other members
– Willing to listen to officers & captains instructions, and not have a solo mentality
– Enjoy playing WvW
– Read about our guild's policy and believe in what we stand for
– 10 silver for recruitment fee
To join us, come onto our mumble server and then PM either Tsuu, Shader or Enzer for a quick interview. If you have a referral, do let us know as well.