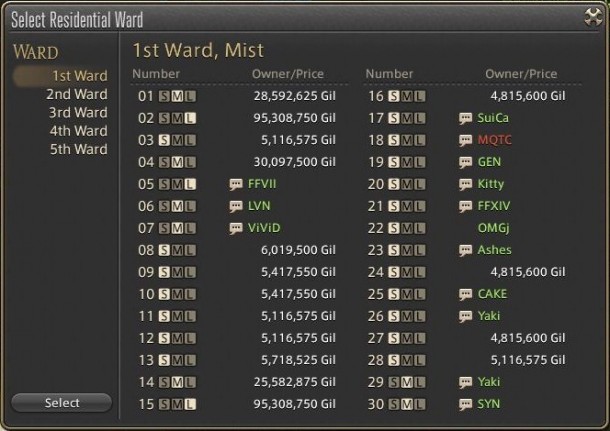 We are very proud to share with everyone our greatest achievement- Yakisoba Free Company is the first FC to own 2 houses!
When we first started discussing which houses to get, we decided that we wanted to take Plot 29 and 26 because this 2 plots were connected to each other. Plot 26 was like a little "Reception" area before you could go to Plot 29. We knew that 1 FC could only buy 1 house. Thus we started the mammoth task of raising funds for both houses, and also the task of leveling a new alt-Free Company to Rank 6 just so we could buy a second house.
Close to 90 members helped chip in towards the fund raising, and all of those who donated above 200k were given the privilege of decorating the house! Half the guild also helped with the leveling process of the alt-guild. It is truly an amazing feat pulled off by all the Yakisoba members, and it will definitely be a milestone in our gaming history.
Check out this album for more of the photos of the houses, and if you are also playing on Tonberry server do drop by our house! We are an active bunch and it's always crowded in our house!